Dear Valued Patient,
We hope all is well with you and your family during this difficult time. We understand that you may have concerns about your safety in our office and want to assure you that we are doing everything possible to provide a safe and comfortable environment during your visit to our office. 
Please note that we are adhering to the standards recommended by the American Dental Association (ADA), the Occupational Safety and Health Administration (OSHA), and the Center for Disease Control (CDC) and monitoring them on an ongoing basis. Therefore, the following measures have been implemented in order to ensure the safety of patients and staff:
HEPA/UV air purifiers have been installed in each of our treatment rooms.

UV lighting has been installed in our central air conditioning system.
            These measures are to sanitize the air and facilitate the circulation in the office.
Plexiglass has been installed to increase the separation between staff and patients.

All staff members now wear N95/KN95 masks in addition to eye protection, face shields, head coverings, and disposable gowns. 
In addition, we ask patients to do the following to ensure their safety:
Please DO NOT come to your appointment if you are ill

.

Our office will communicate with you beforehand to ask some screening questions. You will be asked those same questions again when you are in the office. 

Prior to your appointment, a questionnaire will be emailed to you. Please return it to Dr. Steven Berkowitz, at sber9999@gmail.com. 

You are required to come to your appointment wearing a mask.

Please minimize personal items brought into the office.

We request that you come alone unless you need assistance.

Please ring our bell to be admitted to the office. You need to wait to be admitted so we can socially distance our patients. We will try to put you directly into a treatment room.

Your temperature and oxygen saturation level will be checked upon arrival.

Please use hand sanitizer when you enter the office. 

You will receive a pre-procedural rinse before service begins (a mouthwash that reduces bacteria and viruses in the mouth).

Cleanings will consist of handscaling with no ultrasonic cleaner or polishing to prevent aerosols. 

Appointments will be managed to allow for social distancing between patients. That may mean that you're offered fewer options for scheduling your appointment.

We will do our best to allow greater time between patients to reduce waiting times for you, as well as reduce the number of patients in reception area at any given time. 

Please depart the office promptly when treatment is complete. 

Please minimize socializing in the office. We are happy to chat on the phone.
We look forward to seeing you again and are happy to respond to any questions you may have about the steps we have taken to assure your safety in our practice. 
Thanks for your understanding and we are looking forward to seeing you soon, 
Hours
Monday & Wednesday:
9:00 AM – 7:00 PM
Tuesday & Thursday:
8:00 AM – 7:00 PM
Friday:
9:00 AM – 4:00 PM
Our Mission
Our mission is to provide the highest quality of care in a safe, comfortable and caring environment.  We strive to maintain or restore your oral health in order to give you a functional, stable, as well as an esthetic result.
Dr. Steven Berkowitz is a caring and compassionate dentist who is currently treating patients in the greater New York City area. He graduated with a Bachelors degree from The University of Wisconsin – Madison.  Following college, Dr. Berkowitz obtained his dental degree from Georgetown University.  He completed his residency in general practice at Dayton Veterans Affairs Medical Center in Ohio.  Following the completion of his residency, Dr. Berkowitz entered into private practice. Throughout the years he has constantly updated his academic and clinical skills by continually taking advanced courses in dental education. Dr. Berkowitz's goal is to treat every patient in a comfortable and caring environment.  He believes that each patient's problems should be solved in the most conservative way possible.  He looks forward to treating you and welcoming you into his practice.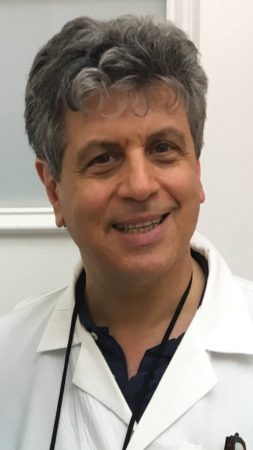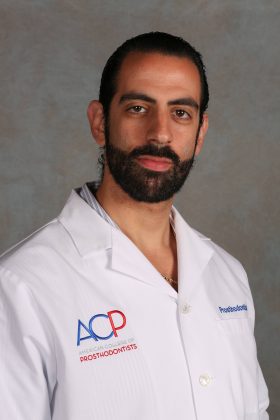 About
Dr. Jonathan Berkowitz
Dr Berkowitz is a trained prosthodontist on the Upper West Side of Manhattan. A native of New York, Dr. Berkowitz completed his Bachelor of Science degree from the University of Wisconsin – Madison in 2007. He received his Doctor of Dental Medicine degree from the University of Pittsburgh in 2012. Following graduation Dr Berkowitz completed a one year General Dentistry Residency at The Veterans Administration Hospital in Montrose, New York. Upon completing the residency program Dr. Berkowitz realized that, in order to acquire the highest level of training in restorative and implant dentistry, he had to pursue an advanced training program in Prosthodontics. Due to his excellent clinical skills and credentials, he was accepted into the prestigious Prosthodontic Residency Program at The University of Michigan/Detroit Veterans Administration for an additional three years. During his final year at the Veterans Administration, Dr Berkowitz served as the Chief Resident in Prosthodontics. In addition, Dr Berkowitz was an instructor at The University of Michigan School of Dentistry. Dr. Berkowitz is one of the select few restorative dentists in New York with the ability to place dental implants and restore them properly, as well as the ability to treat and restore complex dental cases. In his spare time Dr Berkowitz likes to travel, attend sporting events, spend time with family and friends, as well as to sculpt. His favorite mediums are in metal and in wood.
Aetna
Aetna Advantage™ Dental
Aetna Dental Indemnity Plan
Aetna HealthFund/Aetna DentalFund with PPO II Network
Aetna HealthFund®/Aetna DentalFund®
Aetna Individual Advantage(SM) Dental PPO
Aetna Pediatric Dental Plan
Affordable Health Choices from Aetna
Assurant Dental Health Alliance (PPO)
Basic Dental
Costco Core PPO
Costco Premium PPO
Dental EPP
Dental EPP with PPO II Network
Dental PPO/PDN
Dental PPO/PDN with PPO II Network
Family Preventive Dental
Cigna
Cigna Dental EPO: Radius Network
Cigna Dental PPO
Cigna Dental PPO: Advantage Dentists
Cigna Dental PPO: Radius Network
Delta Dental
Delta Dental Network Premier
Guardian
Dental PPO
DentalGuard Alliance
DentalGuard Alliance / DentalGuard Preferred
DentalGuard Preferred Select
First Commonwealth – Cook County – IL & IN
PPO: DentalGuard Preferred